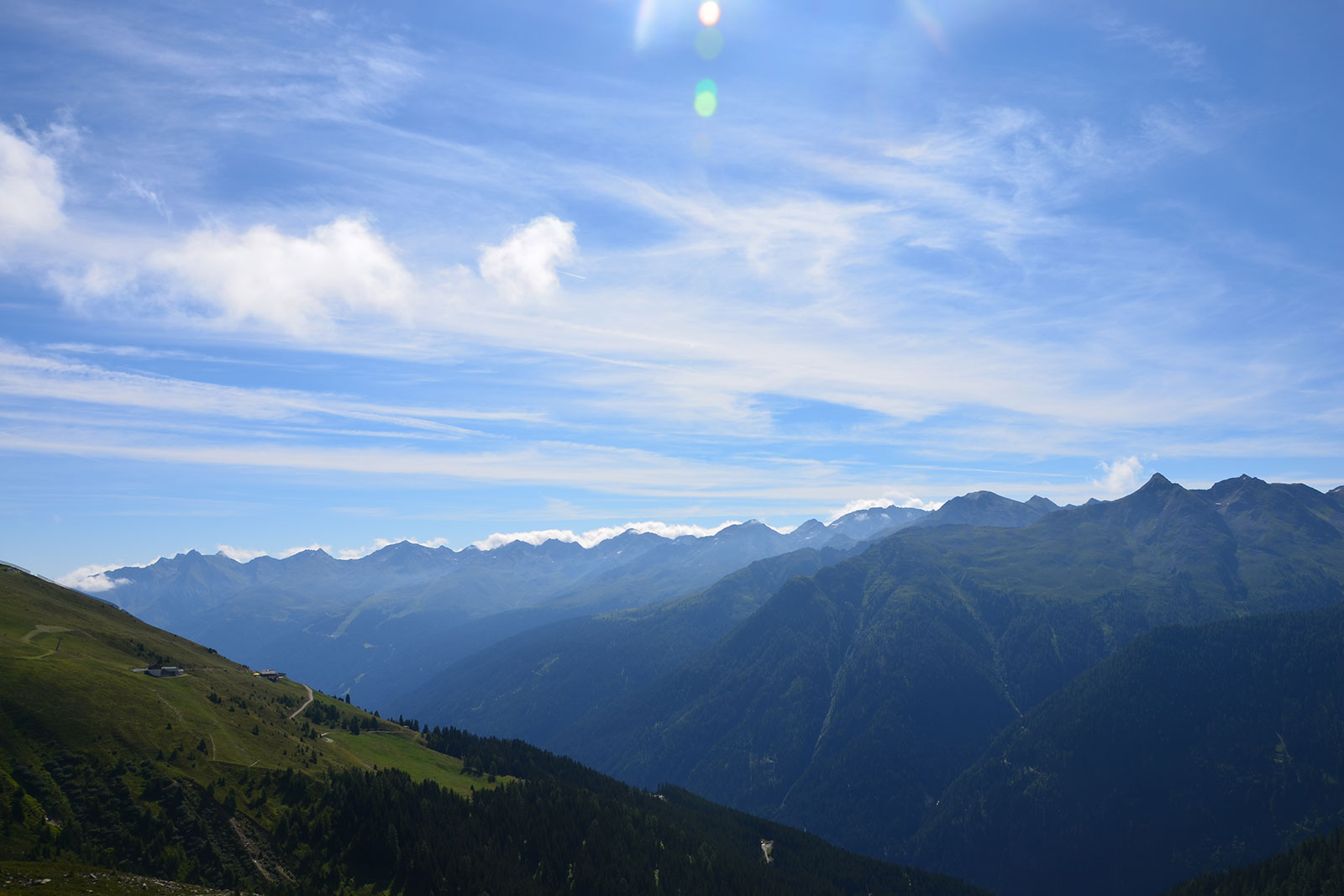 in and around the Paznaun
Dive into a diverse world full of natural beauty, adventure, warm hospitality, and spectacular highlights.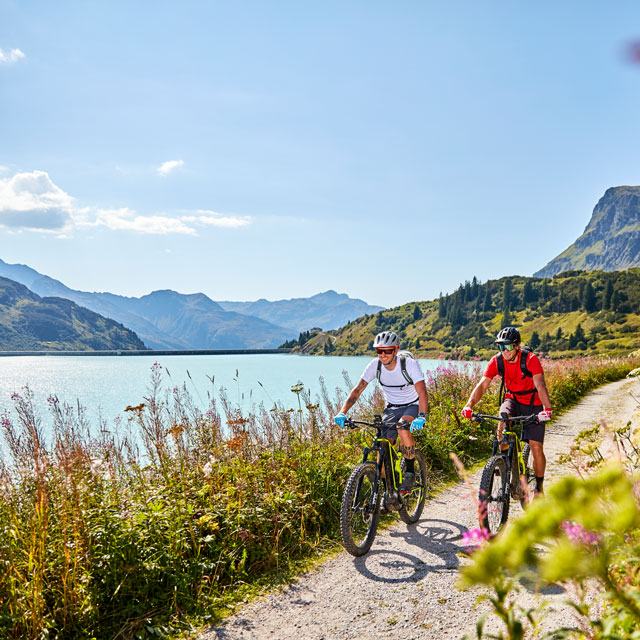 The perfect combination for outdoor enthusiasts
Bike & Hike is the ultimate combination for adventurers and nature lovers!
It combines breathtaking mountain bike tracks with picturesque hiking trails. Feel the energy of the mountains while you explore the landscape by bike and then change into your hiking boots to discover nature's hidden gems.
Fädnerspitze (easy-moderate)
The route starts in Galtür, passes the Trisanna river and Zeinisbach stream, and leads to Alpengasthof Zeinisjoch. There you can park your bike safely and enjoy a well-earned refreshment. Then you continue on foot to Fädnerspitze (2,788 m / 9,147 ft).
Follows the path along the Trisanna river until you reach the hamlet of Piel. It then turns off onto the "Unterer Pielweg", crosses the Pachtlbach stream, and follows the forest path to Friedrichshafener Hütte (2,151 m / 7,057 ft). From there, you continue on foot up above the tree line to Muttenjoch. Follow the marked ropeway up to the Gaisspitz (2,779 m / 9,117 ft).
Follow the cycle path from Kappl to Weiler Wiese. From where you switch to a forest path that sweeps past the Ruhesteinkapelle church to the Seßladtal Valley. At an altitude of around 2,000 m / 6,562 ft), the iconic "Untere Seßladalpe" is perfect for a quick snack where you can store your bike in the bike depot. You then continue on foot to the Niederelbehütte (2,300 m / 7,546 ft). Follow the hiking trail for another 100 m (328 ft) of elevation to the Kappler Kopf (2,404 m / 7,887 ft).
Work where other people take their vacation
Doesn't sound quite right to you?
It sure does to us at Mano's, because to us it's not just a pipe dream, but a wonderful daily reality. Companies are increasingly switching to "remote working models". And if you get to work from anywhere, why not choose one of the most beautiful places on Earth?
All our apartments offer high-speed internet and a comfortable place to work.
And once your work is done?
Then off to nature, the surrounding mountains, narrow gorges, thrilling trails, off to the next adventure.
What's keeping you?
Our Paznaun Valley is truly a stunning part of the world. But everything else around here, the whole of Tyrol, offers fascinating destinations, natural jewels, and experiences that you should not miss. We have prepared a personal bucket list for you with all the things that are absolute musts on your vacation.


Feel good, relax, and enjoy. The Silvretta Therme spa in Ischgl is the place to be for relaxation and wellness.


In the footsteps of former smugglers, where nylon stockings, coffee, and tobacco used to be brought across the border.


The unassuming municipality of Umhausen is home to a very special jewel of nature. Insider tip: The brightly lit waterfall at night!


The Tyrolean outdoor El Dorado is located directly on the 47th northern latitude. What an experience!


Kletterpark Silvretta See climbing park




Top of the mountain concerts
Truly international stars, the biggest music scene in the midst of the mountains on Idalp in Ischgl. Unforgettable concerts are held each year. This is something you have to experience for yourself at least once.


Ischgl is known as a ski metropolis far beyond its borders. The absolute best parties are held at the Opening and Closing each year. What are you waiting for?


A fantastic world full of colors, light, and imagination awaits you in Wattens in the one and only Swarovski Crystal Worlds.